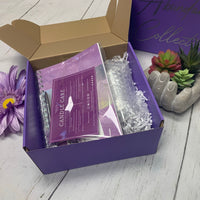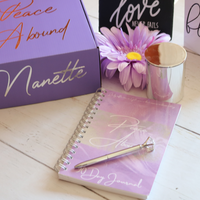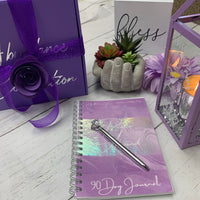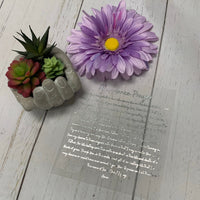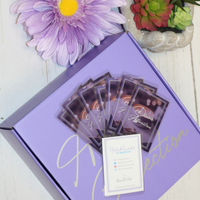 Peace Abound Gift Box (Personalized)
Your peace means everything. Send this beautiful gift to a friend or give it to yourself.
This beautiful gift box comes with a Peace Abound Journal where you can reflect on God's promises as it pertains to peace, a lovely scented candle in a silver vessel and  pen. 
Use our payment option. Available at checkout. 
Including:
- 90 Intentional Peace Abound Journal
- Beautifully Scented luxury, hand-poured  soy blend 8 oz candle
- Diamond Metal Pen (black ink)
- Abundance Prayer decorated with purple or silver foil
- Abundance Poem
- Abundance Declaration
- Affirmation & Reflection Cards
- Bookmark
- 30 Days of Strength 
- Manicure Set
You can have box customized.

You can add person's name to box.