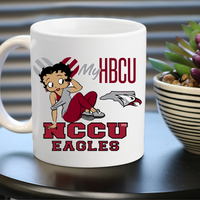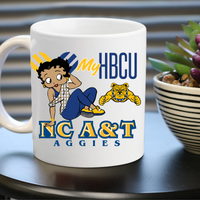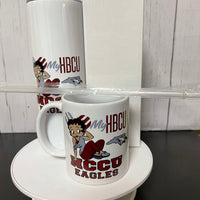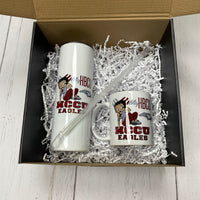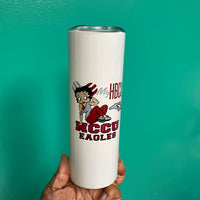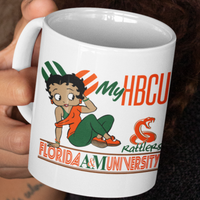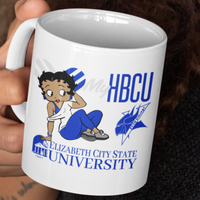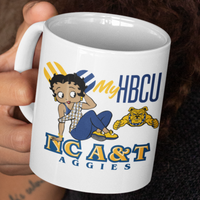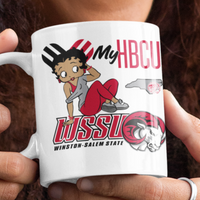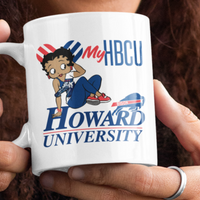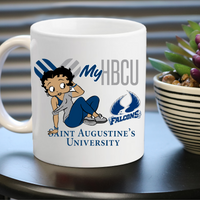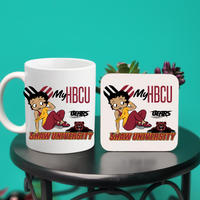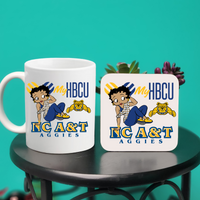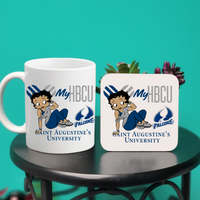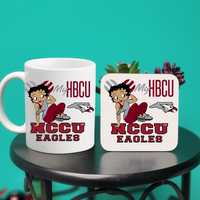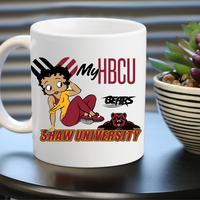 My HBCU - Betty Boop Drinkware
Special drinkware for those who are proud of their HBCU. We have ALL of the HBCUs.
Our drinkware is printed in-house. No third party.
Place the HBCU you would like in the Special Instructions at checkout.  PLEASE note adding a name is $5 extra and is added as a tip at checkout. Double check spelling. 
SPECIAL- Order a mug and get a free matching coaster.
**Care Instructions**
~Mugs are dishwasher & microwave safe. 
~ Tumbler should be washed by hand and definitely not put in the microwave.
**If you reside in Raleigh or surrounding areas, consider local pickup to save on shipping.