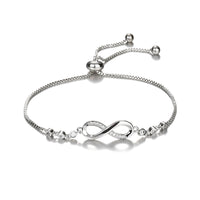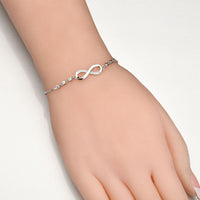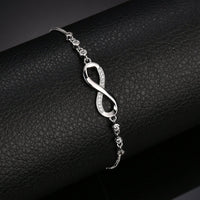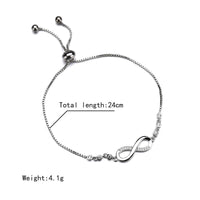 Infinitely Worthy Bracelet
Self-worth means a sense of one's own value. Our value lies in the Father who says that we were created in His image. As His image-bearer, we have infinite worth. 

Fashion Charm Bracelet Silver plated  Infinity Adjustable Crystal Rhinestone bracelet for women. Twenty- four cm and made with Zinc Alloy.
This lightweight bracelet is adjustable and will fit the average female wrist.
This beautiful piece of jewelry stones are crystal and rhinestone. Great for a little girl, teen girl or woman as a birthday, wedding, graduation gift.
The weight is 4.1 g.