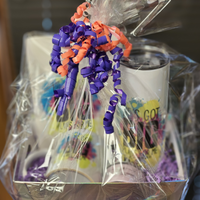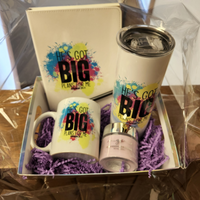 He's Got BIG Plans for Me Giftbasket
This bundle is perfect for birthday, anniversary, sisterfriend, or just because gifts. He's got BIG plans for you. This bundle includes:
(1) 20 oz tumbler
(1) 11 oz ceramic coffee mug
(1) Faux leather ruled journal
(1) Hourglass pen(while supplies last)
Bundle valued at $75.00
*Mug is dishwasher and microwave safe
*Tumble is handwashed only. DO NOT put in microwave.
Tumbler and mug can be personlized. If you would like personalized, add a  $10 tip and write instructions in Special Instructions box.
If you have questions, you can email us at info@girlsreminded.com.