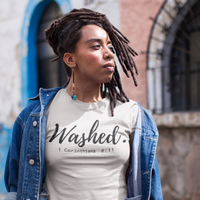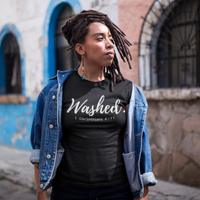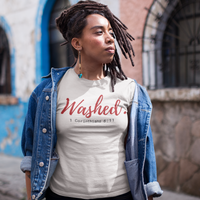 Washed 1 Corinthians 6:11
Nothing is too dirty for God to clean.
1 Corinthians 6:11 says" "And such were some of you. But you were washed, you were sanctified, you were justified in the name of the Lord Jesus Christ and by the Spirit of our God."

This crew neck unisex short sleeve tshirts are 100% cotton.